FLAT ROOFING REPAIRS IN WOLVERHAMPTON
All of our flat roofing repairs come with a full roofing system inspection. Our team will inspect the whole roofing system frame to ensure that the wood hasn't become damaged or started to rot from the effects of the weather. Our team will do this to ensure that the whole frame will last for years to come. Wolverhampton Flat Roofing covers Wolverhampton and surrounding areas.
DON'T REPLACE WHEN YOU CAN REPAIR YOUR ROOF
Unless damage is extensive, your roof is particularly old, or the structural integrity has been compromised, then we can repair your roof. If left unchecked, a small leak can become a big one. This means a much bigger problem with a larger price tag, which we can help you avoid when you act quickly.
When you choose us to fix your roof, you'll get:
Effective, professional repairs at competitive prices

A roof inspection and detailed quote, free of charge

Expert advice from NVQ qualified, experienced roofers

Contactable throughout, and quick turnaround times

Emergency roof repairs, available 24/7

Information on roof replacement, ONLY if recommended
Satisfaction guaranteed
We're confident we can provide you with a top class flat roofing service you'll be delighted with. We back this up with our satisfaction guarantee on all work for your peace of mind.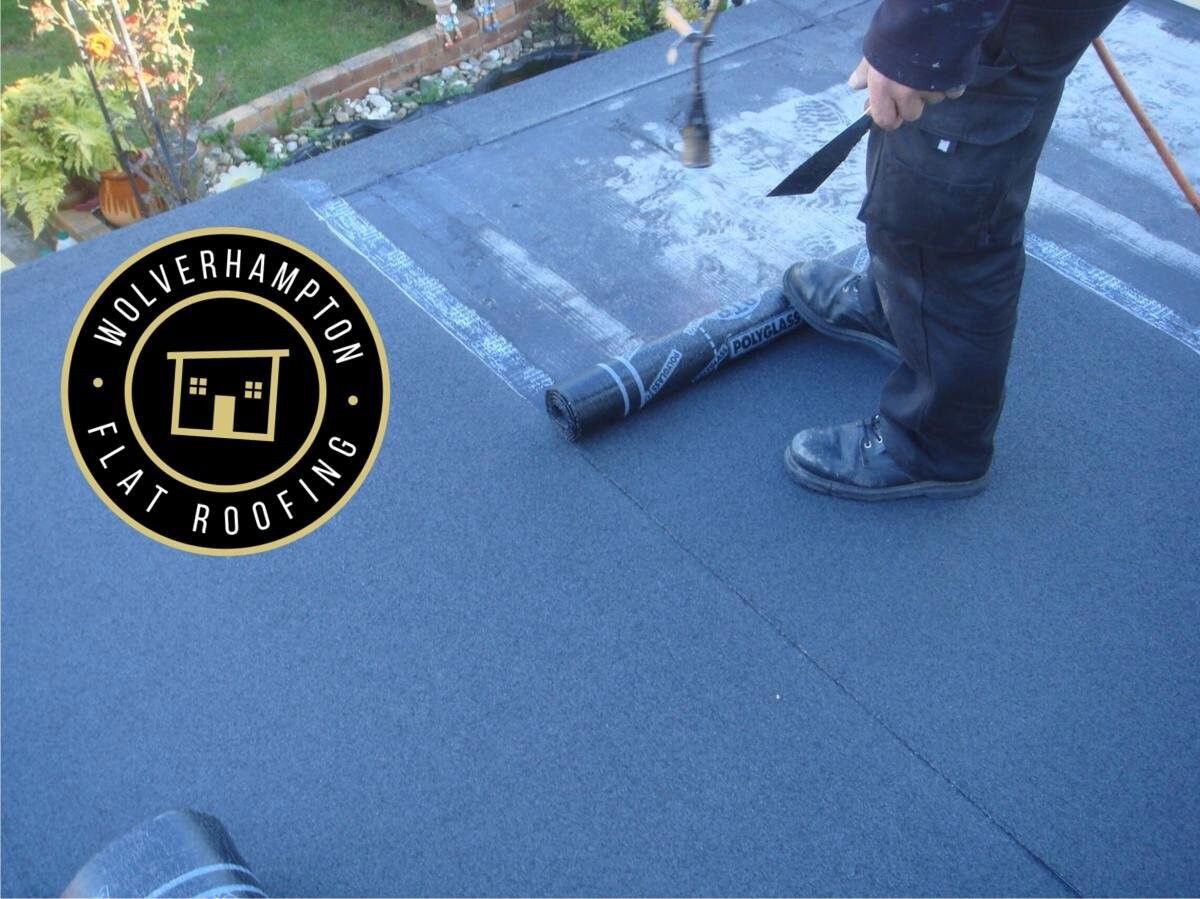 If you're in need of a reliable and professional roofing company in Wolverhampton, look no further than Wolverhampton Flat roofing . Our team of experienced and skilled roofers are dedicated to providing high-quality work at affordable prices. We understand that a damaged roof can cause major inconvenience which is why we offer a wide range of roofing services to meet all your needs.
Our services include repair, replacement, and maintenance for both residential and commercial properties. Whether you have a leak or need a complete roof replacement we are here to help. We understand that every roofing project is different which is why we offer a customized approach to meet your needs. Our team will work with you to find the best solution for your roof.
We are fully insured so you can trust that your property is in safe hands. Our team is committed to providing excellent customer service and ensuring that your experience with us is a positive one. We understand that communication is key which is why we will keep you informed every step of the way. From the initial consultation to the final inspection, we will make sure that you are satisfied with the work we have done.
We are committed to providing high quality roofing services in Wolverhampton and the surrounding areas. Contact us today to see how we can help with all your roofing needs in Wolverhampton.
SERVICES WE PROVIDE
Flat Roof repair in Wolverhampton
Flat Roof replacement in Wolverhampton
Flat Roof installation in Wolverhampton
Residential Flat roofing in Wolverhampton
Commercial Flat roofing in Wolverhampton
Flat Roof inspection in Wolverhampton
Flat Roof maintenance in Wolverhampton
Flat Roof leak repair in Wolverhampton
Flat roof repair in Wolverhampton
Emergency Flat roof repair in Wolverhampton .